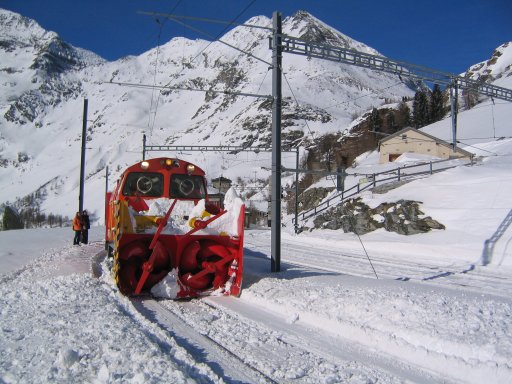 Xrotet 9218 in Alp Grum. Photo by Andy Bosch

Using video and photo material I made a computer drawing of how the model should be. Doing so gives me the best possible scale model, knowing that I am about 1000 km away from the real one and cannot go there to measure.
Here are the most recent pictures I have from the machine. It is almost finished.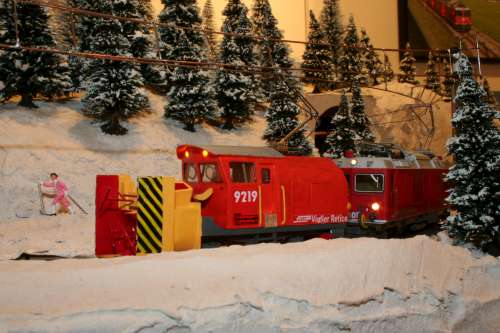 Using polystyreen and a lot of patience I made the shape accoring to the drawings available. I used a simple bemo container carriage for the wheels. I added some cupper to pick up current from the track. This way the lamps (LED) in the schleuder are burning.